Race Day Dining
In addition to our excellent food kiosks situated around the stadium, Race Day Dining is available before all Premiership, national and international meetings.

Dine in the Peter Craven Suite
Our air-conditioned function room, the Peter Craven Suite, is a popular choice for diners on race day. Take advantage of a delicious menu of food and drinks prior to racing.
This week's menu:
OCTOBER 28 - THE MAUGERS 2023

Package your night
For those with a slightly bigger budget, or guests of their own to entertain, we offer single meeting Race Day Packages which include dining, a programme and Grandstand seats.
Discover our full range of Race Day Hospitality packages.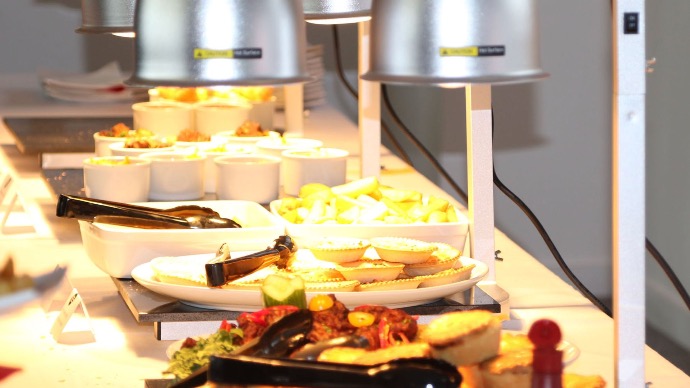 To find out more information about Race Day Dining, call our office on 0161 669 4554 or email info@bellevue-speedway.com .
Please Note: General access to the Peter Craven Suite will be available after completion of Heat 12. Access prior to the completion of Heat 12 is reserved for hospitality patrons only.