Stadium Banner Advertising
Sponsors and partners not only benefit from having their business prominently displayed around the 347-metre circuit, but they also get the added perk of TV exposure on Eurosport UK during the season.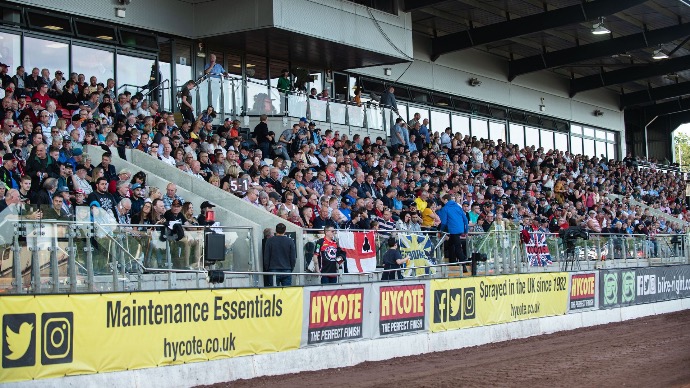 Banner Advertising Opportunities
We have a number of options available to potential sponsors, from single banners to package prices:
Single Banner (5m x 1m):

£600-£800*

Double Banner (10m x 1m)

: £1000-£1400*

Air Fence Banner (10m x 1m):

£1000

​**
All prices based on a single banner for one full season. Artwork can be provided by client, or can be delivered by the club at additional cost.


If you would like to enquire about banner advertising, get in touch at info@bellevue-speedway.com or call 0161 669 4554.
* Location dependent | ** Subject to availability

Please Note: To find out more about banner advertising opportunities with Belle Vue Speedway, contact info@bellevue-speedway.com.