Visiting Belle Vue
From the National Speedway Stadium to Speedway itself, we've got all you need to know about visiting Belle Vue Speedway right here with our handy guides.

RACE DAY
In 2023, our Premiership race days will be Mondays and Thursdays, and our National Development League race days will be Fridays. All fixtures will commence at 7:30pm unless otherwise stated on our fixture list.
TICKET OFFICE OPENING HOURS
On race days, the ticket office will be open from 6:00pm. For Bank Holiday fixtures, the ticket office will be open from 10:30am.
PARKING
On-site parking is available at the National Speedway Stadium. Please refer to our Parking Charges for rates.
AIR HORNS & SMOKE FLARES
Cheering on your team is always encouraged, but out of respect for our neighbours, unfortunately, airhorns and smoke flares are not permitted in the stadium.

SPECIAL ACCESS
The National Speedway Stadium is highly accessible for our disabled fans. Prior to your visit, we recommend telephoning our office so we can advise you on your ticket choice. To reserve spaces on the disabled viewing areas, please call 0161 669 4554.
PUBLIC TRANSPORT
The National Speedway Stadium is served by a number of bus and train services.
DOGS
Dogs are not permitted within the National Speedway Stadium, except guide dogs.
FOOD AND DRINK POLICY
Stadium regulations do not permit customers to bring in their own food and drink. On-site catering is available in all areas during the racing.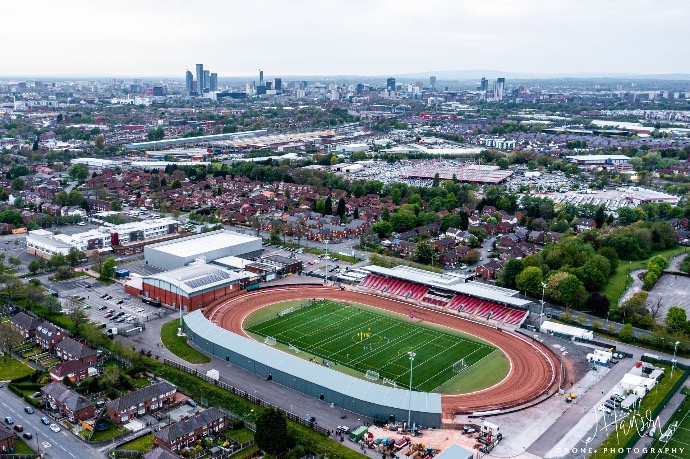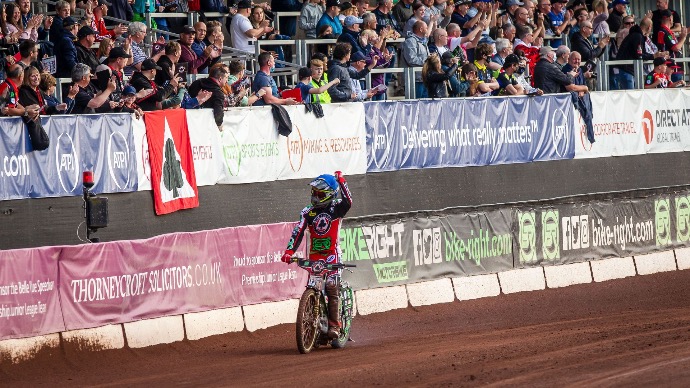 Stadium Address

The National Speedway Stadium
148 Kirkmanshulme Lane
Manchester, M12 4WB

An address must be specified for a map to be embedded